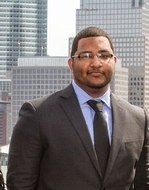 201.653.3948
201.653.0148 fax
917.209.939 cell phone

Victor@Rezabalagroup.com
453 Central Ave.
Jersey City NJ, 07307
Receive Email Alerts from Me
With the real estate market ever quickly changing, you need a team of experts that have experienced the highs of the market as well as the tough times of the market. The Rezabala Group, practicing out of Cooperative Preferred Realty, has a decade of real estate experience. We offer every service imaginable from Realtor services, Investment analysis, Property Management, BPO reports, Property Acquisitions and much more.

Our proven strategy is to basically inform clients. Real Estate as an industry offers so many ways to build wealth and most clients fail to understand that. Our goal is to manage expectations and inform all our clients on the importance of buying the right property or when to sell certain properties. All too often, clients purchase properties that max out their equity and fail to see returns. We have assisted clients into properties that have increased in value drastically over the span of one year. We have studied market trends and advised clients on selling assets at the right time that brought them the highest return.

 No matter the service required, Rezabala Group can facilitate and help accomplish your real estate goals.